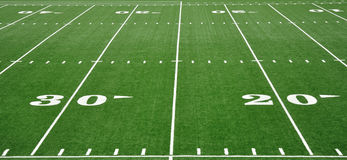 By: Donovan W. Mann – donovanm@977thebolt.
Humboldt, IA – The IHSAA has released the football schedule for the 2020 regular season.
Football season is five months away and the Iowa High School Athletic Association has released the official regular season schedule for each class. The first game of the nine week regular season will be August 28 and run until October 23.
For the Humboldt High School Wildcats, as previously reported, are part of Class 3A district 2. They will open their season up with a game at Algona and finish the season with a home game against Gilbert. Homecoming will be October 2 when the Wildcats host Webster City.
Here is the entire 2020 schedule for the Wildcats:
Week 1: August 28 at Algona
Week 2: September 4 vs Iowa Falls-Alden
Week 3: September 11 vs Clear Lake
Week 4: September 18 at Storm Lake
Week 5: September 25 at Boone*
Week 6: October 2 vs Webster City*
Week 7: October 9 at Ballard*
Week 8: October 16 at Mason City*
Week 9: October 23 vs Gilbert*
(*District opponent)
The 2020 playoffs will begin Friday, October 30. The playoffs will feature 16 teams from each class. The nine district champions will gain automatic bids to playoffs and seven teams will be given at large bids for Class 3A based on the IHSAA Ratings Percentage Index (RPI) formula.
The first football practices for 2020 are scheduled for Monday, August 10. Complete details on the 2020 IHSAA football schedule can be found at https://www.iahsaa.org/football-2020-regular-season-schedules/