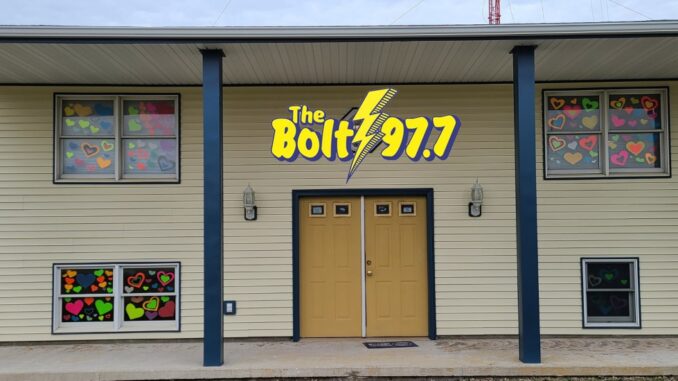 By: Donovan W. Mann – donovanm@977thebolt.com
Humboldt, IA – A social media trend designed to spread positivity and hope through the current difficult times is making its way to Humboldt.
#aWorldofHearts is a new Facebook trend designed to spread a positive message of hope and love during the difficult times caused by COVID-19. Participants share this message by decorating windows with hearts so that local people passing by can see them. Participants also share the message through Facebook and other social media by using the hashtags "a World of Hearts" or "World of Hearts".
Now the trend is making its way to Downtown Humboldt. Humboldt Engraving and Gifts called to action all local kids to help decorate their windows with hearts. Owner Renee Dryer said she got inspired by the post she saw on social media and that it'd be cool way to give children something to do while at home.
Dryer says she's seen local day cares participating as well. "Ah that'd be neat for them. Now they can participate and get it downtown too" she says.
Humboldt Engraving and Gifts first brought their idea to the public via Facebook on March 24 and Dryer says the initial response has been very positive and hopes to fill the window quickly.
But it's not just about hearts in a window to Dryer. To her it's about the message of unity the hearts send. "We're all in this together. No matter what your gender, race, age, size or sex it effects all of us" she says.
#aWorldofHearts is a social media trend that has quickly taking Facebook by storm. To see more positive stories about a World of Hearts there is a Facebook group called #aWorldofHearts.