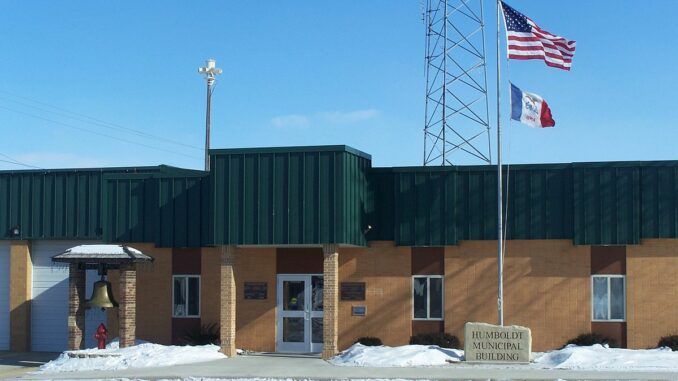 By: Donovan W. Mann – donovanm@977thebolt.com
Humboldt, IA – the city council has set the date and time for public hearing and official approval of next year's budget.
On Monday, March 2, during City Council meeting for Humboldt the Council approved the date of March 16th for the public hearing and official approval of the 2020-21 city budget. City Administrator Travis Goedken says that "we're looking at approximately 50 cent increase in the levy as a result of including 2.5 million dollar street project as well as 1.1 million dollar water project for that main along 169". He says that both those projects will be bonded for. "That 50 cent increase is directly attributed to those two projects with debt service" he says.
However, despite the levy increase Goedken does remind the citizens that the last years decrease is still much more significant. "As a reminder this is after coming down a $1.93 last year and so we are still in a much better situation than we had been in years past" he says, even with the 50 cent increase.
The budget hearing will be part of the regularly scheduled City Council meeting on March 16. The meeting is scheduled for 5:30 pm at the Humboldt Municipal Building.