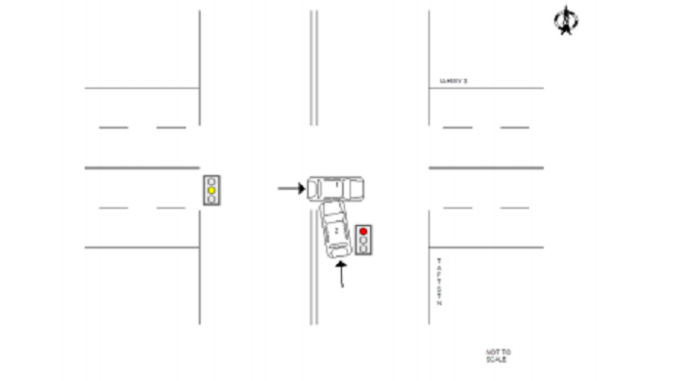 By: Donovan W. Mann – donovanm@977thebolt.com
Humboldt, IA – no injuries reported after two cars collide at four-way intersection on Highway 3.
Officer Tom Nielsen of the Humboldt Police Department reports that on Tuesday, March 3, Douglas Sowle, 61, of Webster City was traveling eastbound on Highway 3 when the passenger side of his taupe (toe-p) Chevrolet Malibu was struck by Mercedes Espinosa, 24, of Wesley's silver Pontiac Grand Prix. According to the report Espinosa was traveling north on Taft Street and did not see Sowle coming and began to pull out into the inspection, resulting in the incident.
The incident resulted in disabling damages to the side of Sowle's Malibu and minor damages to the front of Espinosa's Grand Prix. Neither Sowle nor Espinosa reported injury to Officer Nielsen at the time of the incident.