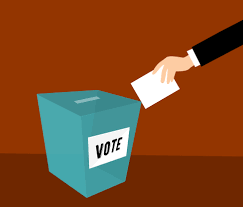 By: Donovan W. Mann – donovanm@977thebolt.com
Des Moines, IA – All registered voters in the State of Iowa are being encouraged to vote using absentee ballots in the June 2 primary election.
Iowa Secretary of State Paul Pate announces in a recent press release that his office plans to mail absentee ballot request forms to registered voters in the state ahead of the Jun 2 primary. Pate encourages all Iowans to vote by mail during the primary to reduce the risk of spreading COVID-19. He says that the safety of voter is the top priority of his office and that safest way to vote is by mail.
The absentee ballot request forms will be mailed out in mid to late April and will include pre postage for return mailing to county auditors.