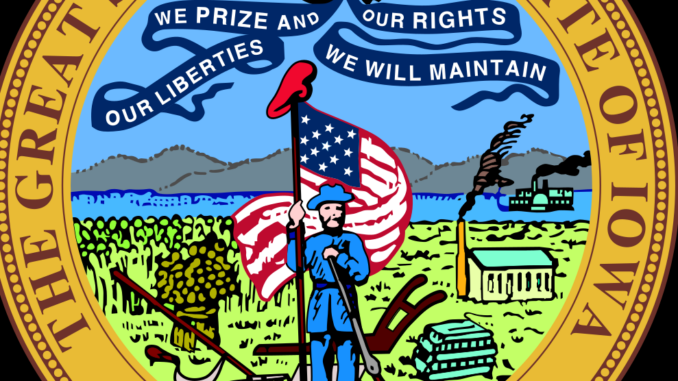 By: Donovan W. Mann – donovanm@977thebolt.com
Des Moines, IA – Governor Kim Reynolds is extending the Public Health Emergency Declaration for the State of Iowa to help flatten the curve.
On Thursday, April 2, Gov. Kim Reynolds announced during her 2:30 pm press conference that she would be extending the Public Health Emergency Declaration to April 30. While the Declaration is in place all nonessential businesses will be required to stay closed. Elective and non-emergency surgeries must also be placed on hold. This declaration also prohibits gatherings of 10 or more people.
Under this most recent declaration schools are also ordered to stay closed until April 30. All time requirements for schools have been waived as long as the district has a continuous learning plan. These plans can be voluntary or required for students to complete. Districts have until April 10 to inform the state of their continuous learning plans.
Gov. Reynolds has not put a mandatory shelter in place order over the state yet. However, she continues to urge Iowans to take the steps of social distancing, covering coughs and sneezes and staying home when sick in order to prevent the spread of the COVID-19 virus.