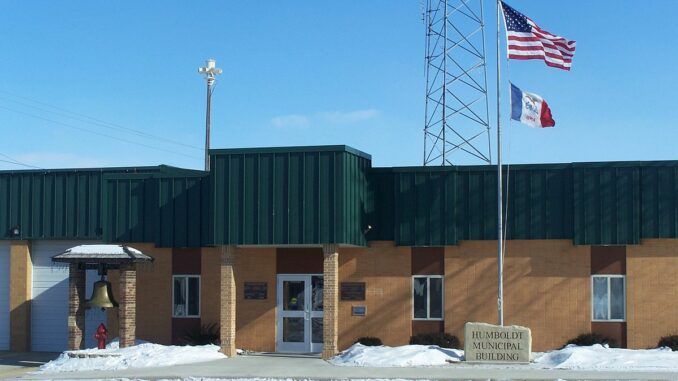 By: Donovan W. Mann – donovanm@977thebolt.com
Humboldt, IA – The City of Humboldt will be increasing their water rates for the first time in three years.
Water rates in the City of Humboldt will increase in the coming fiscal year. During recent meetings of the Humboldt City Council they have been going through the readings of an ordinance to increase the water rates. The increase is set to help improve the city's negative water balance according to City Administrator Travis Geodken.
Under the new ordinance the service charge will be increased by a $1.50 from $30 to $31.50. The basic water charge will see a 69 cents increase to $14.46 from the current $13.77. Increases associated with usage, irrigation meters and bulk water sales will be as follows:
First 5,000 gallons up to $8.71 per 1,000 gallons from the current $8.29.
Next 5,000 gallons up to $7.10 per 1,000 gallons from the current $6.76.
Next 10,000 gallons up to $6.59 per 1,000 gallons from the current $6.27.
Next 9,999,999 gallons up to $5.98 per 1,000 gallons from the current 5.69
There will be no increases to sewer charges as a result of this new ordinance.
The new ordinance has under gone the first two readings during the two most recent city council meetings. The third and final reading of the ordinance will take place during the June 1 meeting. The change will officially go into effect on July 1 and be the first time the city has increased their rates in three years.