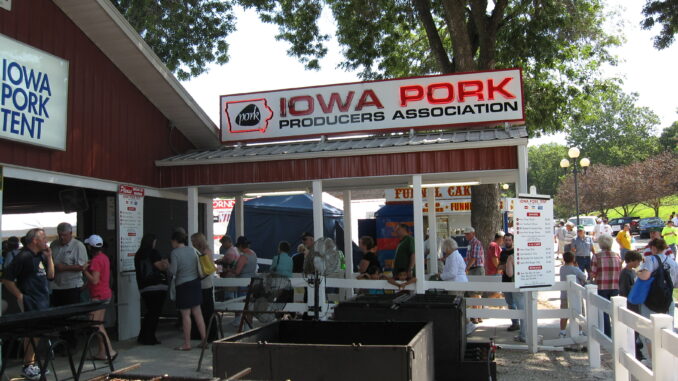 By: Donovan W. Mann – donovanm@977thebolt.com
Humboldt, IA – With pork packaging plants shutting down as a result of the pandemic, the pork supply chain is struggling to keep the movement of market ready pigs.
Pork producers everywhere are feeling the effects of the COVID-19 pandemic. As the reports continue to flow in of packing plants having to slow down or shut down because of the virus affecting the workers it is causing a disruption to the supply chain. President of the Iowa Pork Producers Gregg Hora helps KHBT analyze what exactly is happening with in the pork supply chain.
Selling pigs to packers is a struggle right now with COVID-19 causing plants to slow production due to lack of labor Hora says. "Right now in the Iowa and U.S. pork industry we are having some major concerns that deal with the capability of selling pigs to packers" he says. The results are pigs getting backed up on the farms.
Hora says that right now there is close to 30,000 pigs a day that are not being harvested that would normally be moved to packers. While new pigs are being born and bred to move to market, there are still market ready pigs waiting on the farm.
At the other end of the supply chain, retailers to consumers, Hora says there could be a possible shortage but work is being done at the state and national level to assist the farms and supply chain. He says both the Iowa and national pork producer council level they are working with the federal government to get financial and movement assistance to assure production still happens.
Hora also shares that the Pork Producers are working with Iowa State University, nutrition programs and feed supplier to assure diet are adjusted. By adjusting their diet the hope is that they can slow the growth of  the pigs until the supply chain can return to normal speed.
While there is still a lot of uncertainty surrounding the pork industry Hora remains optimistic they will be able to return to normal sooner rather than later.