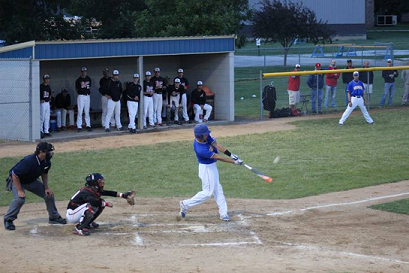 By: Donovan W. Mann – donovanm@977thebolt.com
Estherville, IA – Wildcats find scoring without minimal hits recorded to beat Estherville Lincoln Central.
On Tuesday, June 23, Humboldt High School baseball journeyed to Estherville, Iowa to face the Midgets. It was a 7-0 victory for Humboldt who only recorded two hits in the game. Most of the scoring for the Wildcats came in the second inning when they drew four walks, a batter was hit by a pitch and two sacrifice RBI flies occurred. Estherville Lincoln Central's starting pitcher, Griffin Hoyer, would only play one complete inning before being pulled with the bases loaded in the second inning.
Key stats:
Hoyer gave up six runs, no hits, five walks and hit one batter.
Wildcat Pitcher Caden Matson gave up four hits, two walks and delivered five strikeouts in his scoreless effort on the mound.
The final stat report can be found on Varsity Bound.
Humboldt High School Baseball is now 2-1 on the season. The next game for the Wildcats will be a home game against NCC opponent Webster City on Wednesday, June 24, at 7:30 pm following the JV game.