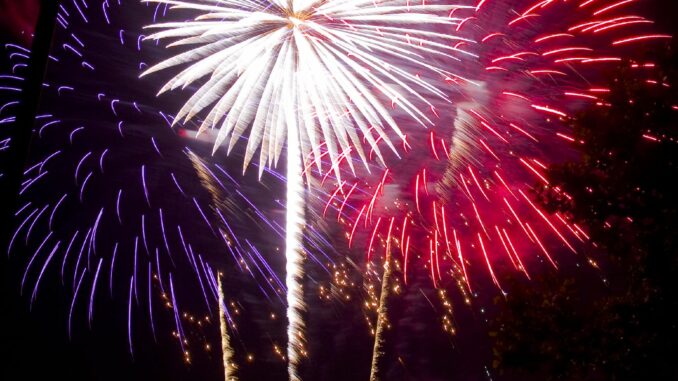 By: Donovan W. Mann – donovanm@977thebolt.com
Humboldt, IA – There will be no parade in Humboldt this 4th of July but the city approves the fireworks display to celebrate Independence Day.
The 4th of July parade in the City of Humboldt has been cancelled for 2020. The Humboldt County Development Association (HCDA) Director Alissa O'Connor tells KHBT this decision was made after discussions with Humboldt Mayor Dan Scholl and City Administrator Travis Goedken. She recognizes the decision might not be popular but feels it is the right decision based on the circumstances.
"I know it's upsetting to most people but we just really felt like that was the right move" O'Connor says. The biggest concern for her is the large group of people who will be out to see the parade. She recognizes that the size of the route may be large but when applying social distancing standards there would still not be enough space for crowds to gather responsibly. She reiterates that that the HCDA and the city believe this is decision is what is best for the community at this time.
However, Humboldt will not be without 4th of July festivities this year as City Administrator Goedken does confirm there will be a fireworks display. He says that after discussion with local health officials they believe it will still be safe to have the display. They do advise social distancing and avoid large gatherings while watching the display. At this time the plan is still to launch the display at the Humboldt County Fairgrounds but fairboard approval is still pending.
While the 4th of July may look a little different this year due to COVID-19 the City of Humboldt will be doing their part to assure there are still some festivities for people to enjoy.