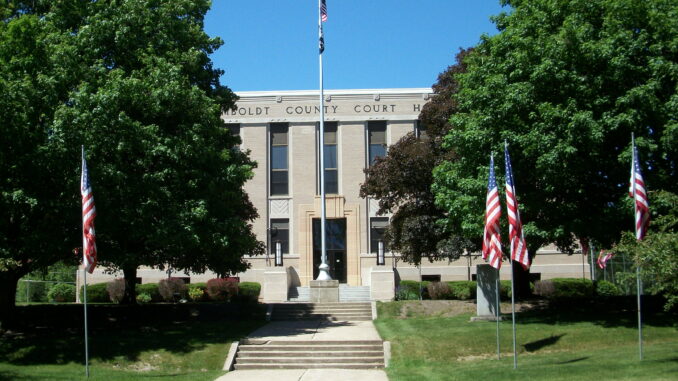 By: Donovan W. Mann – donovanm@977thebolt.com
Dakota City, IA – The county supervisors approve the fueling contract for the secondary road department
The Humboldt County Board of Supervisors approves and awards the fuel letting contract for the 2020-2021 fiscal year. During a recently scheduled meeting of the board of supervisors, County Engineer Ben Loots presents two bid options for fueling of the vehicles in the secondary roads department. The total quotes from both bidders include gasohol, diesel and premium fuel.
The secondary roads department received a bid from both W & H Cooperative in Humboldt and Star Energy in Manson. The contract was award for W & H Coop whose asking price was $7,501.50. Star Energy's bid asking price was $12,075, which is $4,573.50 more than the accepted bid.
The decision to award the contract to W & H Coop was made on June 22 during the regularly scheduled board meeting. The motion was made by Supervisor Sandy Loney and seconded by Rick Pedersen to award the contract. The final decision was unanimous.