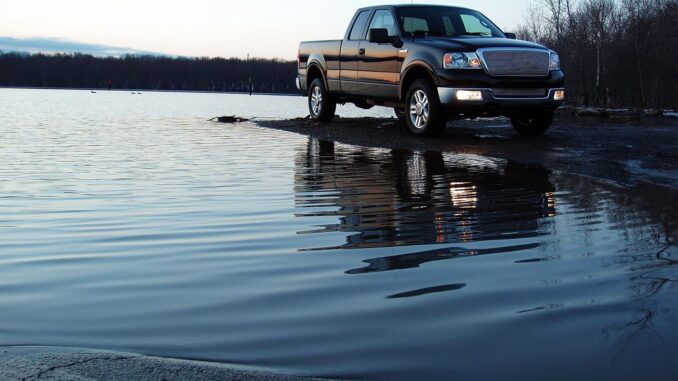 By: Donovan W. Mann – donovanm@977thebolt.com
Dakota City, IA – Dakota City's council approves the purchase of a new pickup truck for city use
The City Council for Dakota City has approved the purchase of a new city pickup truck. After discussing the budget and idea of replacing one of the city's older trucks during their regularly scheduled meeting on June 17, the council held a special meeting a week later to approve the purchase. City Administrator Angelique Berry shares the details with KHBT.
She says the truck was in the budget for the 2019-2020 fiscal budget but officials wanted to be sure before purchasing. Berry says after looking at the end of the year budget they knew it would fit in. "I mean, we're about $100,000 under budget overall for the full year," she says and noting that they knew they were still okay. The city administrator also says this was the year to rotate the truck out.
The city ended up receiving three area dealerships on price of vehicle for the city. The highest bid was from Fort Dodge Ford for a 2020 Ford F-150 that would have cost the city $29,544. The second bid was from Humboldt Motor Sales for a 2020 Chevrolet Silverado that would have cost the city in total $24,945 . The lowest and accepted bid by city council was from Kemna Auto Center for a 2020 Chevrolet Silverado.
Council chose to accept the bid from Kemna according to Berry. The final cost will be $23,545 following city discounts and trade-in. Also factoring into the cost includes add-ons to the truck including bed liner, nerf bars and mud flaps. The truck was delivered to the city on Monday, June 29.