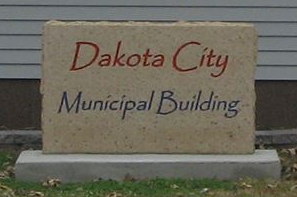 By: Donovan W. Mann – donovanm@977thebolt.com
Dakota City, IA – The Dakota City water treatment facility will be receiving updates in the near future after the city council passes a resolution to finalize the details.
Dakota City finalizes plans to do upgrades to the city's water treatment facility. During their recently scheduled council meeting the city officials help a public hearing to finalize the details. City Administrator Angelique Berry provides details on the updates and process going forward.
The public hearing was during the most recent council meeting on June 17. Berry says the plant will be receiving a new aeration tank along with a brine tank. She also says there will be a few more technology based updates that come with the two new bigger pieces of the machinery.
Following the hearing a resolution was passed to go forward with the process that started almost four years ago. The city decided to address the water well first because it was more pressing according to Berry. The process to get all the proper paper work filed with the Department of National Resources also was lengthy the city administrator says.
With all the proper paper work and planning in place the Dakota City will now be putting the project out to bid. Berry says the plan is for MSA, the contractor that works with Dakota City on planning their projects, to put the project on multiple bid sites and board. Contractors interested in the work will file a cost estimate to the city and council will decide in July on which contract they will be going forward with. The bid due date will be July 10 and the city council will take action the following week.
Berry says the project is estimated to cost $1.1 million. The city has already received a Community Development Block Grant for $300,000. The city hopes the upgrades to their water treatment plant will start soon after a bid is accepted in be finished a couple months following.