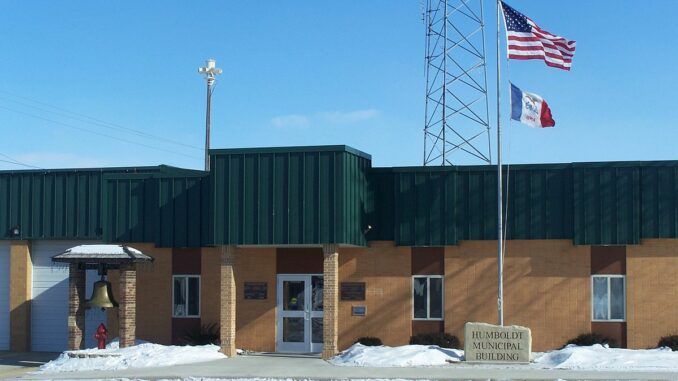 By: Donovan W. Mann – donovanm@977thebolt.com
Humboldt, IA – City Hall is allowing walk in traffic as they reopen for the first time in over two months.
Humboldt City Hall is now open to the public once again. After 76 days of locking the doors and operating by phone and email, walk in traffic is once again allowed in the building. Administrative Assistant Christa Brockman informs KHBT of the details.
The official date of reopening was Monday, June 1 according to Brockman. It will be operating under normal business hours, 8 am to 5 pm. At this time access will be limited to the lobby only. If there is a need beyond what can be done through a lobby, Brockman says an appointment can be made.
In terms of safety procedures a glass window has been set up at the front lobby counter. The administrative assistant says that only one person should be at the counter at a time. She says those who are ill or been exposed to COVID-19 should stay home. Masks will not be required but they are recommended. The city staff is also asking that only one family member come into the building at a time.
Humboldt City Hall closed their door to the general public on March 16 along with other city facilities. City Hall can be contacted by calling 515-332-3435 or by emailing cityhbt@cityofhumboldt.org.