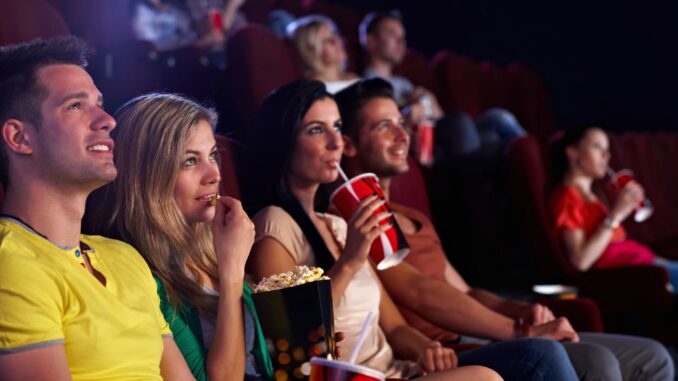 By: Donovan W. Mann – donovanm@977thebolt.com
Humboldt, IA – Downtown movie theater is reopening for movie shows after length shut down caused by novel coronavirus (COVID-19).
The Historic Humota Movie Theater in Downtown Humboldt will be reopening this even, Friday, June 5. After 80 days of no movie showings, the local theater is set to reopen under new regulations and guidelines handed out by the state. General Manager Sarah VanOrd provides KHBT with details on the Humota's reopening.
The first movie showing will be Friday, June 5, at 6:30 pm with the doors opening at 6 pm. The first feature will be "I Still Believe" and will running for the coming week. VanOrd does confirm that they have been working with their movie booker and have a list of about 10 different features they would like to bring in but with the industry being closed down getting movies is more difficult. She assures that they are doing all they can but are taking it one week at a time. Show times will be 6:30 pm and 9:10 pm nightly along with Saturday and Sunday matinees at 12 pm and 3 pm.
With the reopening, like all reopenings, there will be mitigation efforts in place to assure the safety of the community. Along with the state mandated measures such as 50% capacity limits VanOrd says the Humota is taking additional measures. There will be six feet distancing measures for movie goers to follow. Registers will now feature glass dividers between customer and worker. Free refills will still be offered but a new cup will be used instead of passing a used one over the counter.
But mitigation efforts won't be the only change to the Humota when they reopen according the general manager. She says over the past couple weeks the theater has rented a dumpster in order to clean out old materials from their remodel last year. The old burlap curtains that have been there since the theater first opened are also gone. Lastly she says the staff has been working the past week to give the theater a fresh coat of paint.
The Humota Movie Theater first closed due to COVID-19 on March 17. Since then they have been interacting with the community by doing curbside popcorn pickup. However, General Manager Sarah VanOrd says they are eager to get back to the community.