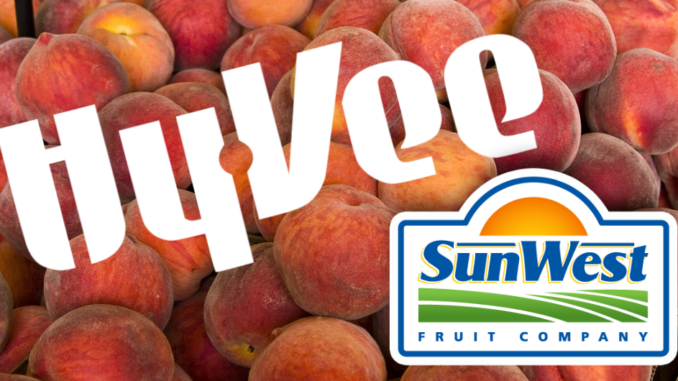 By: Donovan W. Mann – donovanm@977thebolt.com
Humboldt, IA – Local store director praises the company for continuing to step up to provide and give back to the community.
The Hy-Vee in Humboldt takes the time to give back to the community. On June 1 the local grocery store was out in the parking lot handing out peaches in a drive-thru fashion. Store Director Rodger Townsend says it's a simple and safe process.
He says it is in collaboration with SunWest Growers. It is a give back opportunity to the community. Townsend describes the process as contactless. People drove up on the east side of the parking lot, were handed a bag of peaches and were on their way.
Townsend says with recent events an event like this can mean a lot to a community. He calls what Hy-Vee is doing "tremendous" and says "everyone needs a little bright spot of sunshine right now." Giving away some free peaches fits the bill the store director says.
Townsend confirms that this was an initiative started by corporate Hy-Vee. He was able to contact one of the events coordinators and get both Humboldt and the store he operates in Algona involved.