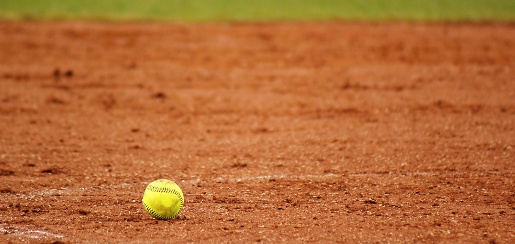 By: Donovan W. Mann – donovanm@977thebolt.com
Fort Dodge, IA – Humboldt High School softball concludes closes the book on a great season, fantastic careers with a loss in the state quarterfinals.
On Monday, July 28, the Humboldt Wildcats faced the Mount Vernon Mustangs in the quarterfinal of the Class 3A state tournament. It was the Mustangs who would  come out on top in this hotly contested game, final score of 7-4.
Mt. Vernon would start the scoring in the first inning as Left Fielder, Nadia Telecky, and Third Baseman Maia Bentley would score off a double by Catcher Mandy Morrical. Humboldt would find their first run in the bottom of the third as Center Fielder Carlie Thompson would single with one out to get aboard, steal a base and come around to score on a single by Pitcher Ellie Jacobson. Humboldt had a few more opportunities to score in the middle of the innings, including a chance in the sixth inning for Shortstop Jori Hajek to score from third on a bunt by Mady Lange that was played well defensively as the catcher would cover the plate just enough so Hajek could not slide in to score a tying run.
In the top of the seventh inning the Mustangs found five more insurance runs. With two outs the bases were loaded for Shortstop Nicole Sullivan to hit a grand slam. One more would cross in the Mt. Vernon half of the seventh. Humboldt would score three in the bottom of the inning but their come back attempts were cut short as Courtesy Runner Macey Varangkounh got caught trying to go from second to third on base hit by First Baseman Kendal Clark.
As a team Humboldt picked up eleven hits in 30 at bats. Mt. Vernon collected a total of 10 hits and two of their seven runs were earned.
Key individual stats:
Humboldt's Thompson, Hajek and Jacobson were each 3-4.
Humboldt's Clark was 2-4 with team leading two RBIs
The final stat report can be found on Varsity Bound.
Humboldt softball will end their season with a 20-3 record, a state playoff appearance, a 7-0 North Central Conference record and conference championship. For the seniors this brings an end to a career which includes five NCC championships (first in school history to do so), twice setting the school record for wins in a season (33 in 2017 and 2018) and most wins in a career by a class (140).