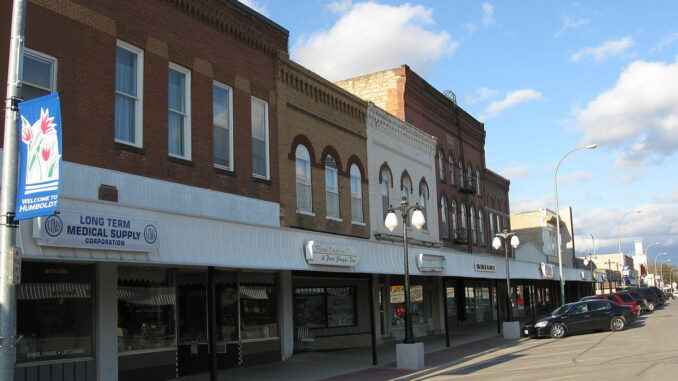 By: Donovan W. Mann – donovanm@977thebolt.com
Humboldt, IA – Major construction is complete in the downtown revitalization in Humboldt, minor work still to be done.
The major construction in Humboldt's downtown area is complete with final pieces of the project be completed soon. City Administrator Travis Goedken talks with KHBT on the project.
He confirms that all major construction is done and there is just a "punch list" of items left to be completed. The list includes fixing some of the curb stops to make sure they are the right depth. Goedken says there is also a few areas that the concrete is not quite to the standard the city wants and the contractor will be coming back to address those areas. Some of the bump outs are being back filled with the rest to follow after the contractor digs them a little deeper.
The city administrator says they will begin putting plants in the planters this fall. Goedken says that they have been working with Wempens Garden Center on when the best time would be. He says that they have to take into consideration the weather and how warm and dry it has been. They want to make sure that everything they plant is able to take root.
With the project coming to an end, Goedken says that the full appreciation for the work done will come in the fall and spring. He recognizes that not every community member will be 100% satisfied with the project but has begun to hear positive comments about the finished work. The city administrator even admits that he and the city council have their own varying opinions on everything and wish some things would have been done differently. However, he says that it will be a "good finished project" once it is completely finished.
The downtown revitalization project began with the planning four years ago and is expected to be finished in the fall when weather permits planting.