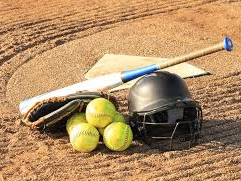 By: Donovan W. Mann – donovanm@977thebolt.com
Humboldt, IA – Humboldt High School Softball wins their opening round game of the postseason against Southeast Valley.
On Wednesday, July 15, Humboldt softball hosted the Southeast Valley jaguars in the opening round of the 2020 Iowa Class 3A Region Two bracket. It was a victory for the hometown Wildcats, final score of 10-0 in five innings. It was a dominate game for Humboldt from start to finish after they scored four runs in the first inning, which included a three run homer from First Baseman Kendal Clark. Two more runs would cross in the second and one in the fourth. In the fifth inning the Wildcats would load the bases with two outs and Center Fielder Carlie Thompson would bat in the final runs to force mercy rule.
As a team Humboldt were 7-22 in their at bats as a team while drawing two walks and a hit batter.
Key individual stats:
Humboldt Pitcher Ellie Jacobson threw a perfect game in five complete innings of work while striking out six.
Thompson was 2-4 with and RBI, two triples and reached twice on an error.
Humboldt Shortstop Jori Hajek was 2-2  with 2 RBIs and a SAC bunt.
The final stat report can be found on Varsity Bound.
Humboldt softball now is now 18-2 on the season and 1-0 in the postseason. The regional semi-finals for the Wildcats will be Friday, July 17 as they host Greene County. Greene County won their opening game against Kuemper Catholic 13-0 in three innings. First pitch is scheduled for 7 pm.