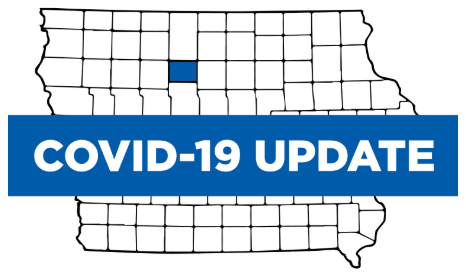 By: Donovan W. Mann – donovanm@977thebolt.com
Humboldt, IA – An update on the COVID-19 numbers in Humboldt County.
In looking at the COVID-19 numbers for Humboldt County over the course of the past week from Monday July 6 to Sunday July 12, Humboldt County Public Health and the Iowa Department of Public Health have confirmed a total of 8 new cases over the course of the week. The county's total case count is now up to 62.
Here is how the total positive cases break down by age range:
Four in the 0-17 age range.
27 in the 18-40 age range.
25 in the 41-60 age range.
Five in the 61-80 age range.
One in the 81+ age category.
At this time there has been one COVID-19 related death in Humboldt County and 48 of the cases have been confirmed as recoveries. KHBT will continue to provide updates on the COVID-19 case count in Humboldt County through our website 977thebolt.com and our Facebook page.