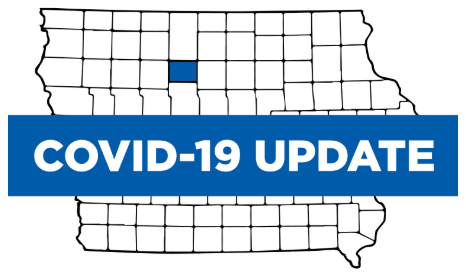 By: Donovan W. Mann – donovanm@977thebolt.com
Humboldt, IA – An update on the COVID-19 numbers in Humboldt County.
In looking at the COVID-19 numbers for Humboldt County over the course of the past week from Monday July 13 to Sunday July 19, Humboldt County Public Health and the Iowa Department of Public Health have confirmed a total of five new cases over the course of the week. The county's total case count is now up to 67.
Here is how the total positive cases break down by age range:
Four are in the 0-17 age range.
31 are in the 18-40 age range.
26 are in the 41-60 age range.
Five are in the 61-80 age range.
One is in the 81+ age category.
At this time there has been one COVID-19 related death in Humboldt County and 55 of the cases have been confirmed as recoveries. KHBT will continue to provide updates on the COVID-19 case count in Humboldt County through our website 977thebolt.com and our Facebook page.