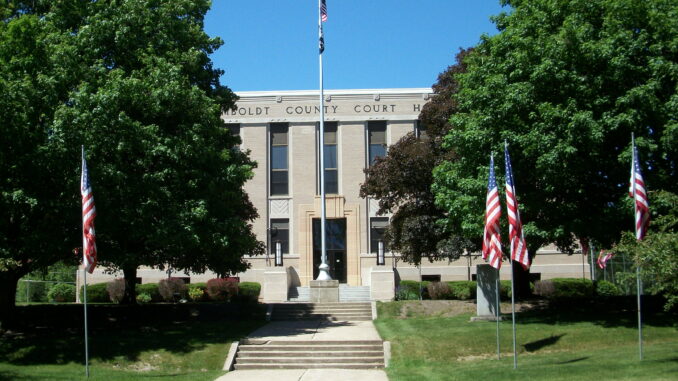 By: Donovan W. Mann – donovanm@977thebolt.com
Dakota City, IA – The board of supervisors is approving concrete repair by the museum and other locations in the county.
The Humboldt County Board of Supervisors is approving PCC patching throughout various locations in the county. During a meeting of the supervisors, County Engineer Ben Loots presented a quote from Ten Point Construction to have the work done.
Loots says that the quote was given to him from KR Buck a couple of weeks ago. According to the engineer, Buck came through Humboldt County to examine a few spots and delivered the quote for work to be done. Loots says that Ten Point Construction will be doing work in Pocahontas County soon as well.
Loots says one of the major places that work will be done is the road that runs by the museum in Dakota City. He says that the concrete there is incredibly old and that over time secondary roads has filled it with cold patch as it's popped out. The engineer says there are about 35 different locations along that stretch that were quoted for to be saw cut and removed so new concrete can be placed in. Two more places were quoted for as well, one being east of Rutland on the white top and the other on the Bradgate road.
The engineer says the quote is around $50,000 for all the repairs needing to be done. When ask if it was in his budget, Loots confirms that he plans about $150,000 each year for work like this to be done. Following this confirmation the supervisors motioned and approved the quote from Ten Point Construction.
The works is expected to be done sometime the week of July 20.