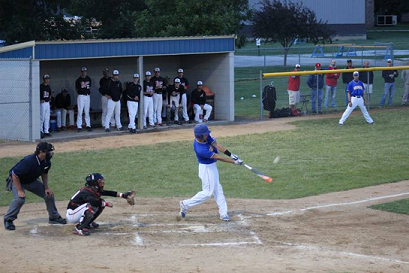 By: Donovan W. Mann – donovanm@977thebolt.com
Humboldt, IA – Humboldt High School Baseball rallies to open up their district playoffs with a win over Clear Lake.
On Friday, July 17, Humboldt baseball played host to the Class 3A Substate 2 district opener against the Clear Lake Lions. It was a victory for the home town Wildcats who would have to rally from being down 3-0 to win 4-3. All of the Lions wins would come in the top of the third inning. After that the Wildcats scored four unanswered runs, one in the bottom of the third and three in the fifth. As a team Humboldt would go 2-19 at the plate with three RBIs, draw eight walks.
Key individual stats:
Humboldt Pitcher Jacob Thurm pitched all seven innings, giving up eight hits in 28 batter faced, only one walk, two hit batters and striking out four
Humboldt Shortstop Caden Matson went 2-4 with a home run and two RBIs.
With the victory, Humboldt Baseball advance to the next round of the postseason. The Wildcats will travel to Gilbert on Monday for the second round of the district playoffs. First pitch is scheduled for 7 pm.