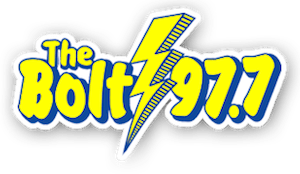 By: Donovan W. Mann – donovanm@977thebolt.com
Humboldt, IA – Humboldt's local radio station is celebrating half a century of broadcasting.
KHBT is celebrating 50 years of broadcasting to Humboldt and the surrounding communities. Founded in 1970, KHBT 97.7 the Bolt has been a part of the Humboldt community as the source for local news, sports and music. In celebration of the stations 50 year anniversary, the Bolt will be premiering a radio documentary on the stations birthday.
The program put together by KHBT's current Programming Director Sam T. Jensen will feature interview from multiple past and present employees and owners of the station. This includes hearing from station founder Robert Christensen who speaks very highly about the city of Humboldt. He says he will always have a "found memory" of Humboldt. "When that day comes, uh, and I uh…and I leave this world, uh, they will take me back to Humboldt to be buried" the station founder says.
Jensen says that getting the opportunity to talk with some of the past workers and personalities at KHBT were a great experience. "It was really great getting to talk to so many people from KHBT's past" he says. While having worked with of the people he interviewed, including former Sports and News Director Nathan Bloechl, there are many he didn't. Jensen cites Christensen as one of the individuals he enjoyed talking to about the history of KHBT. "Just to hear their experiences, it was just really nice."
KHBT: 50 years of Broadcasting featuring interview from those who worked with the station past and present will premiere Wednesday, August 5.