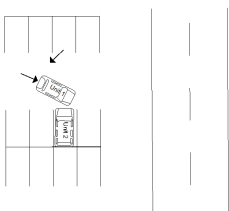 By: Donovan W. Mann – donovanm@977thebolt.com
Humboldt, IA – No injuries reported after a minor fender bender in a parking lot on Monday morning.
On Monday, June 29, Officer Susan Rutz of the Humboldt Police Department reports that Colleen Behrendsen, 63, of Gilmore City was backing into a parking space at Humboldt County Memorial Hospital. As she began to pulled forward slightly she ended strike a parked red Ford Escape head on with her silver Buick Lucerne. The parked vehicle was unattended at the time.
The incident resulted in minor damages to the front of the Escape and no damages to Behrendsen's Lucerne. No injuries were reported by Office Rutz at the time of the incident.