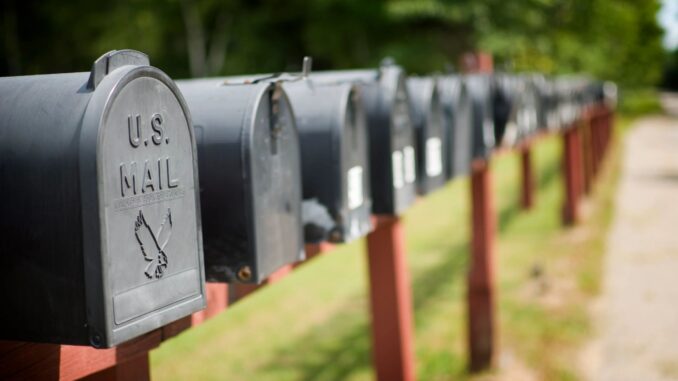 By: Donovan W. Mann – donovanm@977thebolt.com
Des Moines, IA – The state of Iowa will be mailing out absentee request forms for the coming November election to help provide a safe and secure alternative for those not wanting to go to polling locations.
Iowa's Secretary of State is mailing out absentee ballot request forms for the 2020 general election. Similar to the process for the June primary's, Secretary Paul Pate will send the requests to every active registered voter in the state of Iowa. The secretary provides a press release statement on this emergency directive.
He states that he wants all "Iowa voters and poll worker to be safe during this pandemic while conducting a clean, fair and secure election." He believes mailing out absentee ballot request is the best way to accomplish this goal. Secretary Pate says that this decision was made in consultation with all 99 county auditors across the state.
As with the June primary election, voters will still be given the option to cast their ballot in person the day of the election. He says they will work to provide resources to protect Iowans who choose to vote in person.
Iowa Secretary of State Paul Pate says that the process mailing out ballot requests worked "great" in the June primary and is confident it will work in the coming general election.