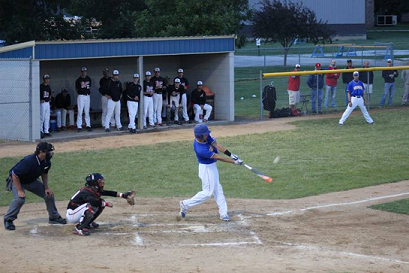 By: Donovan W. Mann – donovanm@977thebolt.com
Clear Lake, IA – Humboldt High School Baseball is still perfect in the North Central Conference as they sweep Clear Lake on the season.
On Monday, July 6 the Humboldt Wildcats traveled north to take on the Lions of Clear Lake. Coming off a six day unexpected layoff Humboldt was able to pick up the victory, 3-0. All three runs for the Wildcats would come in the top of the second innings after four straight walks brought the first run in and back to back singles would plate the last two. Lions starting pitch Andrew Formanek would only record four outs before being pulled with the bases load in the second. Erik McHenry would replace him for the last six and a third innings. Wildcats as a team went 6-26 as a team at the plate, drew eight walks and stole four bases.
Key individual stats:
Wildcat Shortstop Jacob Thurm was 2-3 in his at bats with a walk and RBI.
Humboldt Pitcher Cade Witzke pitched all seven innings, giving up six hits, one hit batter and no walks.
Wildcats Third Baseman Joshua Thurm drew two walks and score a run.
Humboldt baseball is now 7-3 on the season and 3-0 in the North Central Conference. The next game for the Wildcats will be Wednesday, July 8, on the road at Webster City who is 4-0 in the NCC. A win against Webster City would clinch at least a share of the conference title for Humboldt. First pitch is scheduled for 7:30 pm following the JV game.