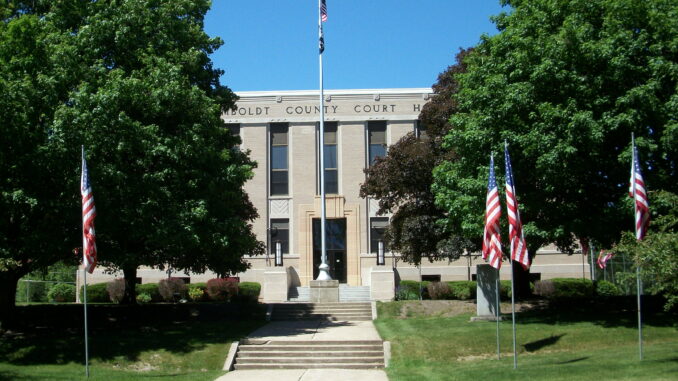 By: Donovan W. Mann – donovanm@977thebolt.com
Dakota City, IA – The Humboldt County Board of Supervisors officially approves the start date for the new courthouse custodians.
On Monday, Aug. 3, the board discussed the start dates of new full-time custodian Arturo Marquez and part-time custodian Paul Larson.
The official start date for both was set for Monday, Aug. 3. This was after both had met with the previous custodians to learn about daily routines and procedures when doing the day to day sanitation of the Humboldt County Courthouse. While the supervisors were concerned about having the opportunity to get the new and experienced custodians together in such a short time, Board Chair Erik Underberg says they accomplished that mission.
As previously reported by KHBT both custodians were approved for hire on July 27 pending the results of their pre-hire background check and drug test. Both were cleared, as anticipated by the supervisors, and now ready to begin their duties at the courthouse.