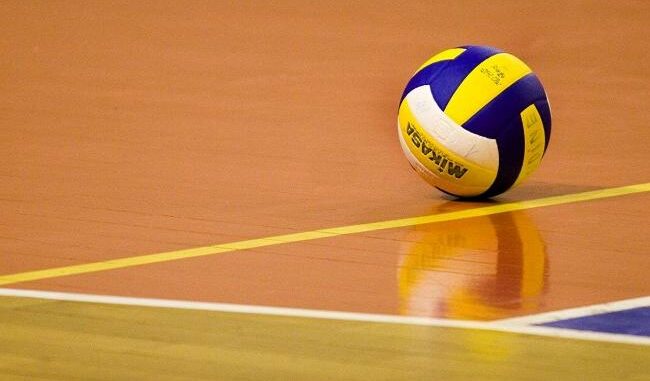 By: Donovan W. Mann – donovanm@977thebolt.com
Humboldt, IA – Humboldt High School Volleyball doesn't drop a set during their Saturday Invitational.
On Saturday, Aug. 29, the Humboldt Wildcat Volleyball squad hosted the Humboldt Invitational that included six out of town teams. It was a perfect weekend for the Wildcats who won all six of their best of three matches and didn't drop a set on the day.
The first match for Humboldt was against Spirit Lake. Offensively the Wildcats were led by Senior Middle Hitter Kendal Clark with eight kills and Outside Hitter Jori Hajek with 7. As a team they recorded 31 total digs led by their Senior Setter Deni McDaniel with 12. Middle Hitter Emily Zaugg and Hajek both had two service aces as well.
Final stat report from Spirit Lake.
The second match was against Grand View Christian. Offensively the Wildcats were led by Hajek with six kills as the team hit .245 on the match. Humboldt record a total of 28 digs as a team with Clark leading the way with eleven. Zaugg recorded two more service aces during this match as well.
Final stat report from Grand View Christian.
Match number three for Humboldt was against South Hardin. Offensively all seven Wildcats who played in this match recorded at least two kills with a team total of 17 while hitting just .097. However South Hardin hit -.117 with 19 total errors. The Wildcats recorded a total of three blocks as a team with 46 digs.
Final stat report from South Hardin.
Match four of six for Humboldt was against South Central Calhoun. As a team the Wildcats hit .279 with 20 kills and only eight errors. The team recorded 26 total digs with Hajek getting nine as the team leader. McDaniel's three service aces lead the team who had a total of eight.
Final stat report from South Central Calhoun.
Fort Dodge was the fifth opponent for Humboldt this Saturday. As a team the Wildcats had their best hitting percentage at .419 with 18 kills, Clark leading with eight. McDaniel had a double-double in the fifth match with 13 assists and 10 digs. Senior Defensive Specialist Lily Groat account for four of the teams eight service aces.
Final stat report from Fort Dodge.
The final opponent Humboldt faced was Kuemper Catholic. Offensively Hajek led the way with eight of the teams nine kills. Defensively the team collected 37 digs. Groat and Hajek both had three services aces as well.
Final stat report from Kuemper Catholic.
By taking all six games in the invitational Humboldt starts the season 6-0. The next match for the Wildcats is scheduled for Thursday, Sept. 3 as they host Iowa Falls-Alden.