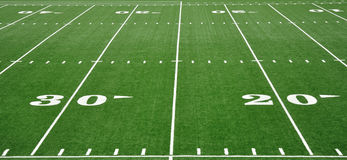 By: Donovan W. Mann – donovanm@977thebolt.com
Algona, IA – Humboldt High School Football sets the standard for 2020 by showing strong offense against Algona.
On Friday, Aug. 28, the Humboldt Wildcats made the journey north up Highway 169 to face the Bulldogs of Algona. It was a 33-20 victor for Humboldt. The Wildcats put on a strong offensive showing coupled with okay defense to get the win.
Offensively the Wildcats were led by their Junior Quarterback Caden Matson. Matson as a passer was 9-14 (64 percent), had 127 yard and a touchdown. With his legs the QB had 17 total carries for 117 yards and three touchdowns, including a 51 yard sprint that opened the scoring up on the Wildcats first drive. Senior Gabe Gidel had a 100 total offensive yards with five catches and five carries and two total touchdowns. As a team Humboldt had a total of 316 yards on offense with five touchdowns.
Defensively Humboldt was solid. As a team they had three sacks, led by Defensive Lineman Sam Fisher with one sack and two tackles for loss. The Wildcats also recorded three interceptions by three different defenders. Algona did have a total of 347 yards against Humboldt with three touchdowns.
On special teams Humboldt had four total kick off returns generating 103 yards, a punt return for 7 yards and kicker Max Mason was three for five on his extra point attempts with two being blocked.
The final stat report can be found on Varsity Bound.
After the game Humboldt Head Coach Derrick Elman says he was very impressed with how both the offensive and defensive front played. He was satisfied with their offensive performance but says defensively they will need to be more fundamentally sound with tackling.
Humboldt starts their season with a 1-0 record. The next game for the Wildcats will be Friday, Sept. 4 at home against Storm Lake.