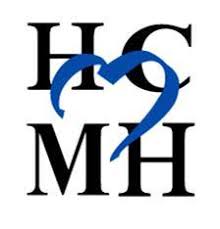 By: Donovan W. Mann – donovanm@977thebolt.com
Humboldt, IA – Humboldt County Memorial Hospital is assuring the community that they are confident in their testing procedures and accuracy of reporting.
Recently there have been reports and concerns that the Iowa's reporting website (coronavirus.iowa.gov) has been inaccurate when reporting COVID-19 numbers. HCMH Director of Community Development Mardi Ratzlaff assures the public that the data reported by the local public health and hospital is accurate.
Before data can be reported testing must be done and Ratzlaff says the philosophy for testing in Humboldt County has not changed. Both HCMH and Unity Point Clinic are both continuing to actively test symptomatic patients through multiple avenues. This includes a rapid test that takes about 15 minutes to get results, an in house test that takes about an hour and sending samples to the state and other hygienic labs that could take a couple days.
There are two types of tests that are used when diagnosing a patient with COVID-19. The first of which is the antigen test which detects specific proteins on the surface of the virus according to the FDA. The second test is the PCR test that detects the virus's genetic material. Ratzlaff says that the local health care providers use the PCR test. She also says that the antigen test has a high false negative rate but if it comes back positive it is positive. Often times when an antigen test comes back negative a health care provide might retest using the PCR.
Ratzlaff says that another big thing the local public health is doing is case investigation. This is why the hospital has focused on marketing a campaign known as "answer the call." She says that if an resident of the county sees HCMH or public health calling they need to answer. "They need to talk to you. They need to see how you're doing." If someone is not on the road to recovery the local health experts can provide further guidance.
The director of community development also has high praise for Humboldt County Public Health and Director Joleen Sernett. Ratzlaff calls Sernett a huge asset for Humboldt County. She says that leadership at HCMH is "extremely grateful" for all she does. This includes contacting patients and doing disease investigation to confirm both positive cases and recoveries. "And that's what we get for a small town too."
While Ratzlaff says she can't speak for other counties but she knows what Humboldt County is doing and she knows they are doing things right. The up to date reporting of COVID-19 in the county can be found at humboldthospital.org.