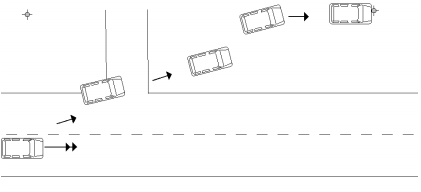 By: Donovan W. Mann – donovanm@977thebolt.com
Humboldt County, IA, – no injuries reported after a minor falls asleep at the wheel and hits an electrical poll Friday morning.
Deputy Kenneth Vorland of the Humboldt County Sheriff's Office reports on the single car incident. His report state that on Friday, July 31, a minor from Rutland was east bound on 230th Street when the driver reported they fell asleep. As a result the vehicle went off the road to the left. The vehicle continued to strike a field drive and end up in the north ditch east of the driveway. As the silver Ford Explorer continued along the ditch and field line it would eventually strike an electric poll owned by Midland Power Coop and break it into two pieces.
The incident resulted in severe damages to the minor's Explorer that was towed away from the scene. No injuries were reported by Deputy Vorland as a result of the incident.