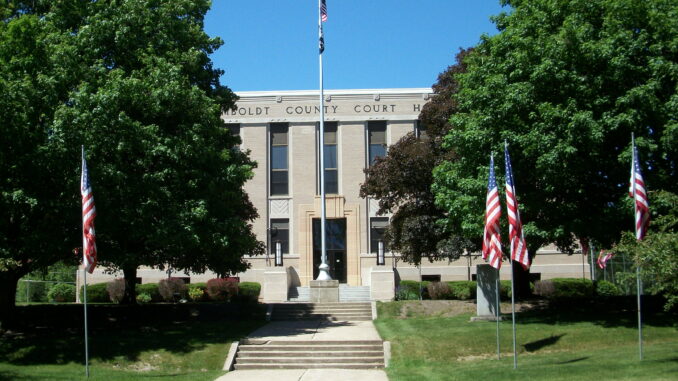 By: Donovan W. Mann – donovanm@977thebolt.com
Dakota City, IA – The Humboldt County Board of Supervisors is expressing frustration over incomplete data on a drainage project.
On Monday, Aug. 24 during the meeting of the board they held another followed up on a drainage projected along DD 35 branch C. This project was started over three years ago and recent completed by the contractor Kings Construction. However, when the list of new tiles and connection points for the land owners was given out it was discovered the data was incomplete.
This list referred to as an "as-builts" is supposed to include all completed works of the project and the GPS coordinates. However, the land owners along the branch discovered some of the data to be inaccurate and incomplete. A previous meeting three weeks prior held discussion on this and the contractor has yet to give the completed information. Drainage Engineer Rick Hopper was supposed to acquire the information from the contractor but had very little to update the board on.
Multiple of the supervisors expressed frustration with the project continuing to get drawn out. They expressed that the farmers had already paid for this work and after three years they are still unable to use the improved drainage system. They also expressed that extra money was paid to assure the project was done properly.
No official action was taken on DD 35 branch C but another follow up is expected to occur in a later meeting.