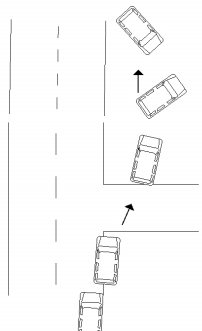 By: Donovan W. Mann – donovanm@977thebolt.com
Humboldt County, IA – Possible injuries suspected following a single car incident along a gravel road and ditch.
Deputy Kenneth Vorland of the Humboldt County Sheriff's Office reports on the single car incident. His report states that on Tuesday, Sept. 22, Megan Gilbert, 18, of Thor was traveling north on a gravel road near Washington Avenue. The report states that Gilbert left the roadway and her blue Dodge Durango struck a field drive. The vehicle continued to strike the field embankment and spun around before coming to a stop facing to the southeast in the ditch.
The incident resulted in severe damages to the Durango that was towed away from the scene. Deputy Vorland reports that both Gilbert her passenger, a minor from Thor, complained of some pain and was transported by the Renwick Ambulance services for further evaluation.