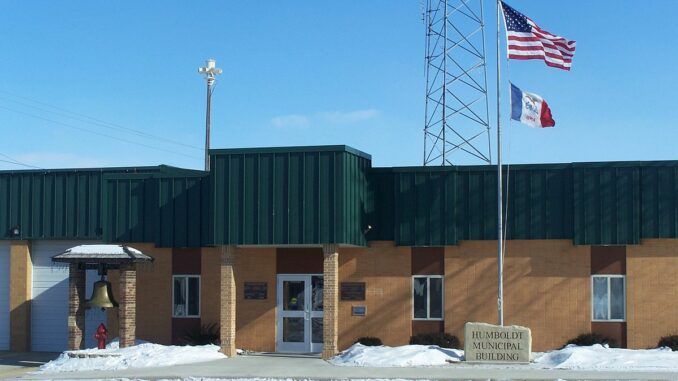 By: Donovan W. Mann – donovanm@977thebolt.com
Humboldt, IA – The City of Humboldt is using Local Option Sales Tax to do important infrastructure work in the city.
With the special election to renew the tax commonly referred to as L.O.S.T. coming up next week Humboldt City leadership wants to remind the community exactly what this tax is. This includes what they use the tax for within the city limits.
City Administrator Travis Goedken provides that reminder on what L.O.S.T. is and how the city uses it. He first says that this is not a new tax but the continuation of one that already exists. It is a one cent on the dollar tax. For Humboldt it is used for the purpose of funding street repair and similar infrastructure projects. This is the only use for local option sales tax in the city per code.
Goedken provides some specific examples on what projects the city has done in the past thanks to funding from L.O.S.T. The first example he brings up is this years large scale street project. This contract with Blacktop Services is a $2.5 million cost. Another example is the city's work on the Sumner Avenue Bridge. The city administrator says that the bridge project was funded 50 percent through the local option sales tax and the rest of was grant money. This means no property tax dollars from the general fund was used to fund that project.
Without local option sales tax some projects and street repairs would be very difficult to fund and complete. Goedken says that before the city started utilizing L.O.S.T. to fund these projects they were only able to allocate about $100,000 to large projects. Using this year's street project as a reference point, "$100,000 does not get you very far."
While the City of Humboldt uses L.O.S.T. to fund certain projects this is not uniform across the county. Cities and the unincorporated areas may use these funds for "any lawful purpose." The special election for all of Humboldt County to renew the local option sales tax will be Tuesday, Sept. 8.