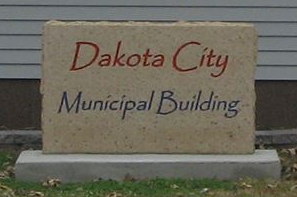 By: Donovan W. Mann – donovanm@977thebolt.com
Dakota City, IA – The Dakota City water treatment facility renovation and updating project is set to officially begin.
During the most recent meeting of the City Council for Dakota City they were provided with an update from MSA Professional Services. Part of this update included the update on the start process for the city's water treatment facility upgrades.
According to the report, MSA met with Baker Mechanical the morning before the council meeting for a Pre-Construction meeting. At that time they set the official start date of the project for this week.
Along with the update on the pre-construction meeting the board was also present with pay application number 1 from Baker Mechanical. City Administrator Angelique Berry says the pay voucher for $9,500 was for equipment and materials purchased.
The council approved the pay application as present unanimously