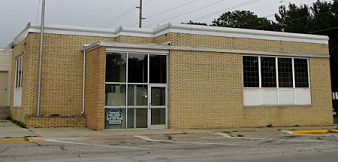 By: Donovan W. Mann – donovanm@977thebolt.com
Humboldt, IA – The City of Humboldt is having the old post office in the city cleaned out of hazardous materials.
During the most recent meeting of the city council they were present with a proposal from Environmental Property Solutions. This proposal was for the mitigation of mold and asbestos from the old US Post Office at 30 Taft Street North.
City Administrator Travis Goedken says that the total cost will be around $30,000. The Department of Natural Resources will be providing aid to the city about $14,000 to help cover the cost. Along with the removal of the mold and asbestos the plan will also include some interior demolition of some walls and electrical with in the building.
The city has been attempting to sell this property and in the past has had a couple of deals in place that ultimately fell through. The city administrator says the hope is that by doing this mold and asbestos removal it will make the property more marketable.
The city received a total of three quotes after filing for the grants with the DNR. EPS was the lowest of the three. The proposal was accepted as presented to council.