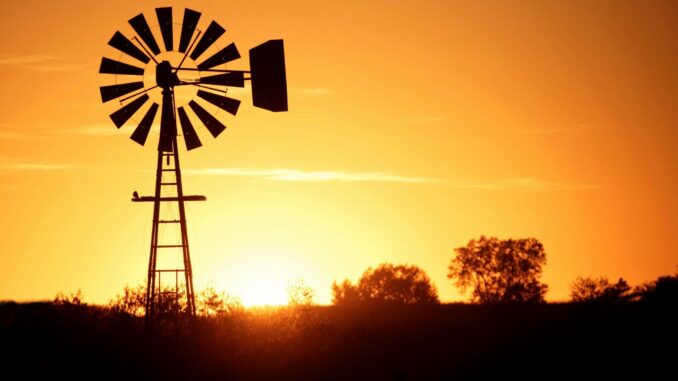 By: Donovan W. Mann – donovanm@977thebolt.com
Humboldt, IA – A local agronomist is reminding all that the fall harvest is here and to be extra careful while working the fields and navigating the roads with or around farm equipment.
With the fall harvest now well underway in the local communities it is also time to talk safety. Agronomist with the local Iowa State University Extension and Outreach Office Angela Rieck-Hinz reminds farmers and general public alike the importance of being safe this harvest season.
She says that farm safety is always important especially when it is time for harvest and working around machinery. "We just want to remind people to be safe out there." Rieck-Hinz says that while people in a hurry they can sometimes forget about safety when moving around the large pieces of equipment. An example would be needing to stop and unplug a combine, the agronomist says farmers need to be sure to know what they're doing. She says it's a dangerous situation and gives the reminder to make sure everything is turned off.
Awareness in the fields is also an important safety aspect for everyone working with or around larger equipment. Rieck-Hinz reminds farmers to first be taking care of themselves. It is also important that those working with combines are aware of where everyone is in the field. "Taking some time to be extra cautious is always a good thing" she says.
Harvest safety is not just about those in the field but also the general public needs to be aware while on the roads. Rieck-Hinz says there will be a lot more slow moving equipment on the road this time of years. From big combines to large grain carts and semi-trucks drivers should be aware of those they share the road with. The agronomist says people need to take extra time and be more cautious when passing the slow moving equipment. "Even the public just needs to slow down and be conscious of what's going out there on those road ways this time of year."
Even with harvest being a regular part of everyone's fall in rural Iowa it is still important for everyone to practice good safety technique. Extension and Outreach Agronomist Angela Rieck-Hinz wishes everyone a safe and successful harvest.