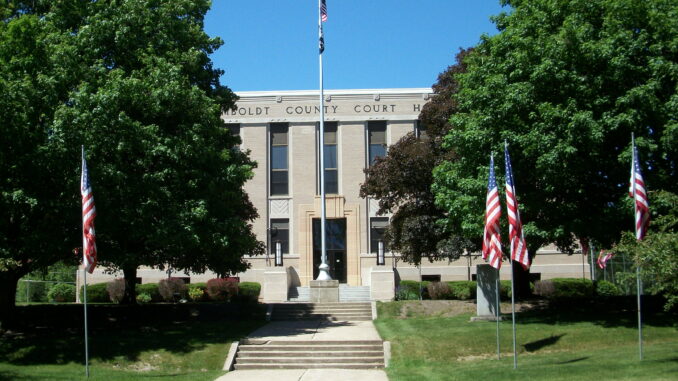 By: Donovan W. Mann – donovanm@977thebolt.com
Dakota City, IA – Humboldt County secondary roads is looking into potential options for automatic vehicle location equipment.
During the most recent meeting of the board of supervisors they discussed option for companies and equipment to help them keep track of trucks and vehicles for secondary roads. Engineer Ben Loots present four quotes for AVL to the board to consider.
The four quotes come from Samsara, Verizon, US Cellular and One Step. Of the four quotes One Step came in at the lowest with a cost of $553.50 in total costs a month. Loots says he heard that Black Top Service in Humboldt uses One Step for their equipment and had no complaints from them.
The county supervisors and engineer have held discussions on purchasing AVL in previous meetings. The purpose is for them to be able to account for where all their equipment is if ever needed as well as can help them better monitor snow plow routes in the winter.
The board of supervisors approved for Loots to continue looking into One Step as an option. They expect to take action on entering an agreement during their next meeting on Monday, Oct. 5.