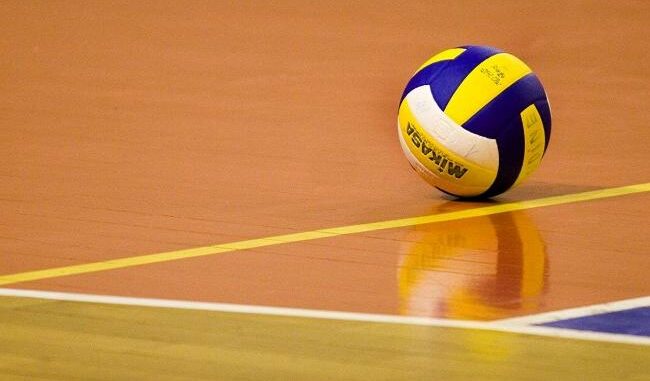 By: Donovan W. Mann – donovanm@977thebolt.com
Manson, IA – Humboldt High School Volleyball is still perfect following a Tuesday evening triangular.
On Tuesday, Sept. 8, the Humboldt Wildcats traveled to Manson to face the Cougars of Manson-NW  Webster and Storm Lake Tornadoes. Humboldt was able to walk away with two victories on a night were they seemed to be unchallenged by their opponents.
In their first game they faced the hosting school in Manson-NW Webster. The Wildcats won two sets to none (21-11 first set, 21-9 second set). Humboldt showed strong and steady offense led by Senior Outside Hitter Jori Hajek who had eight kills on a .308 attack percentage. Setter Deni McDaniel collected 20 assists as all offense flowed thought the senior.
A full stat report from the match against Manson-NW Webster can be found on Varsity Bound.
The second match of the evening for Humboldt was against Storm Lake. It was another straight set victory of two to none for the Wildcats (both sets ending 21-6). As a team Humboldt hit .225 as a team led by Senior Middle Hitter Kendal Clark with six kills hitting .444. Humboldt as a team also served up eight aces.
A full stat report from the match against Storm Lake can be found on Varsity Bound.
After two wins on for Humboldt they are now 9-0 on the season. The team has also yet to lose a set this season going 19-0 in that category. The next bit of action for the Wildcats will be Thursday, Sept. 10 on the road in Boone. It will be another triangular that will include Ballard and Boone.