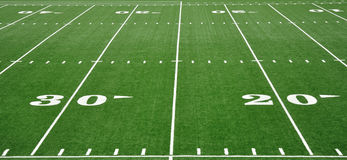 By: Donovan W. Mann – donovanm@977thebolt.com
Humboldt, IA – Humboldt High School Football is going into their district play with a perfect 2-0 record on the season.
On Friday, Sept. 4, the Humboldt Wildcats held their first home football game against Storm Lake. This game was the second of two non-district games of the 2020 season for Humboldt and was also their second win. The final score was 28-7.
For the Wildcats it was another display of fun and brilliant offense led by their Junior Quarterback Caden Matson. He had four total touchdowns (matching his total from week one), three through the air and one on the ground. The QB was 12 for 15 passing the ball with 202 yards along with 70 yards on his 15 carries.
Defensively the Wildcats were all over the field with 57 team tackles. They had one sack by Senior Defensive Tackle Sam Fisher and forced three turnovers (two interceptions and one fumble recovery).
A final stat report can be found on Varsity Bound.
After the game Humboldt's Head Coach says that he felt like the team did a better job tackling this week then compared to last week against Algona. However he felt like his offensive line play could have been better. From half one to half two the team showed improvements in that area and coach says that it's a result of them just going back to being simple with their offense.
Humboldt football is now 2-0 on the season and get ready for district play to begin. Their third game of the season is Friday, Sept. 11 on the road against Boone. Kickoff is scheduled for 7 pm.