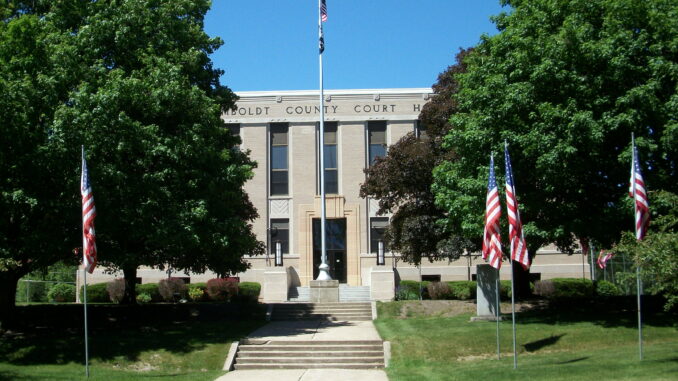 By: Donovan W. Mann – donovanm@977thebolt.com
Dakota City, IA – The Humboldt County Board of Supervisors are hiring three new engineers for the secondary roads department.
During the most recent meeting of the county supervisors they held discussions to approve the hiring of three new employees for secondary roads. County Engineer Ben Loots presented the three new hires to the board for approval.
Loots says that the three new hires are Colton Smith from Livermore, Spencer Nerhus from Bradgate and Derrick Wehrle from Dakota City. The county engineer says that each of the applicants had previously applied to work for secondary roads and the past. All three will be assigned the shop in the City of Humboldt. The starting wage for each will be apprentice wage.
The three new hires come on the heels of three recent retirements. All three applicants also had to go through the standard pre-hire background check conducted by the Humboldt County Sheriff's Office, drug screening and physical. The start date for the new hires has not officially been set and approved by the supervisors but is expected to occur at a later meeting.
All three of the new hires were approved by the Humboldt County Board of Supervisors as recommended by Loots unanimously.