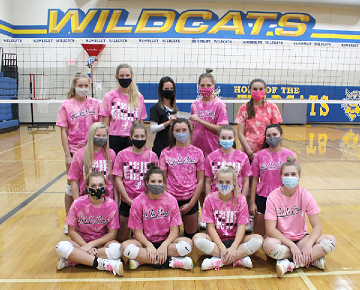 By: Donovan W. Mann – donovanm@977thebolt.com
Humboldt, IA – Humboldt County Memorial Hospital is thanking the local high school for their donation in support of breast cancer awareness.
In a release from the HCMH Foundation Director Mardi Ratzlaff she says the foundation is thankful for the "generous donation" from the Humboldt High School volleyball team. The $340 dollars raised by the team went to Humboldt County's Breast Cancer Awareness efforts at the hospital.
The funds were raised by the team during the PINK OUT match hosted at the school on Thursday, Oct. 8. The HCMH Foundation wishes the girls continued success this year. They wish the Wildcats luck and thank them for being the "shining stars" that they are.