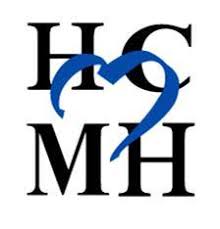 By: Donovan W. Mann – donovanm@977thebolt.com
Dakota City, IA – Humboldt County Memorial Hospital's Chief Executive Officer is reporting busier times at the local hospital.
During the most recent meeting of the Humboldt County Board of Supervisors HCMH CEO Michelle Sleiter was present. While her agenda item was to discuss another matter but she also took the time to allow the supervisors to ask about COVID-19 and other hospital related matters.
Sleiter says that there is definitely been an increase in cases in Humboldt County. This is leading to more hospitalizations and more access issues to the clinic. Supervisor Rick Pedersen asked about supply issues and Sleiter says "we're doing well" right now but also that it can vary from time to time.
Supervisor Bruce Reimers asked about the number of tests being done in Humboldt County. The Hospital's CEO says there has been an increase in number of tests done because there is better access to tests. She also says she can only report testing done in the county but it doesn't mean county residents are getting tested elsewhere.
Supervisor Sandy Loney asked about hospitalizations and if there is an issue with overloading. Sleiter says that the hospital is "busier than we've ever been." HCMH is licensed at 21 beds and normally run a census of six. However in the past six weeks Sleiter says they've been closer to nine to 12 patients. They are not all COVID-19 patients.
HCMH CEO Michelle Sleiter says the hospitals are still in a good place but are busier than they've ever been. She concludes by sharing the biggest message the medical community is trying to get out is "please continue to come in and be seen" if you are part of that most vulnerable population.