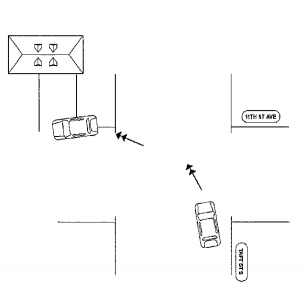 By: Donovan W. Mann – donovanm@977thebolt.com
Humboldt, IA – No injuries reported after sun and possible driver disorientation causes a single car incident.
Officer Susan Rutz of the Humboldt Police Department files the report on the incident. Her report states that on Saturday, Oct. 10, Dennis Andersen, 77, of Humboldt was driving southbound on Taft Street approaching the intersection of 11th Avenue South. As he turned east on to 11th Ave S he told the responding officer that the sun was in his eyes, resulting his gold Chevrolet Malibu going of road and striking the landscape of a nearby property. The report states that there the driver was possibly "confused."
The incident resulted in minor damages to the Chevy Malibu that was towed away from the scene. No injuries were reported by Officer Rutz as a result of the incident.