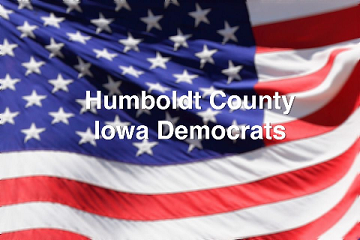 By: Donovan W. Mann – donovanm@977thebolt.com
Dakota City, IA – The Humboldt County Democrats are hosting their annual stew supper with a small change due to ongoing circumstances.
On Friday, Oct. 23, the county Democratic Party will be hosting a takeout only stew supper. The local party will be serving out of the VFW Hall on Main Street in Dakota City. The event is open to the public.
This year's meal will include homemade beef stew, bread and pie along with a vegetarian stew option as well. Candidate for Humboldt County Board of Supervisor District 5 John D. Myers will be in attendance.
The Humboldt County Democrats annual stew supper will begin serving at 5 pm on Friday, Oct. 23, and will serve until they run out. They ask drivers to drive along the east side of the VFW Hall. Tickets will be $10 for adults and $5 for children 10 and under.
Tickets can be purchased at the event, from Kath Eck at (515)332-4749 or online at bit.ly/stew2020.
Featured photo courtesy of the Humboldt County Democrats Facebook page.