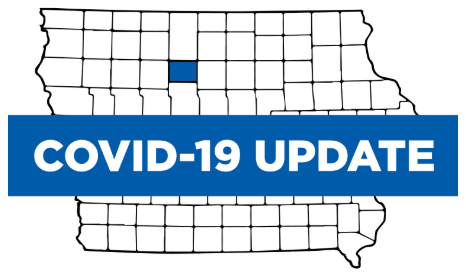 By: Donovan W. Mann – donovanm@977thebolt.com
Humboldt, IA – Humboldt County Memorial Hospital is reporting a total of 197 COVID-19 cases in Humboldt County as of Sept. 30, 2020.
The Iowa Department of Public Health (IDPH) and Humboldt County Public Health have identified two additional cases of COVID-19 in the county. Both Humboldt County residents are in the 18-40 age group. The county's total case count is now up to 197.
At this time there have been 184 cases listed as inactive with 182 being confirmed as survivals and two deaths are reported by Humboldt County Public Health. Humboldt county's active positive case count is 13.