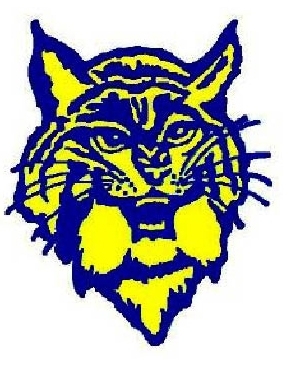 By: Donovan W. Mann – donovanm@977thebolt.com
Humboldt, IA – Humboldt High School Girls Basketball are looking to ride their experience as they build on last seasons .500 record.
The 2020-2021 high school basketball season is fast approaching in the state of Iowa. For girls basketball they have been practices for the better part of two weeks, starting practices on Nov. 9.
For Humboldt they were 11-11 last season. They finished fifth in the North Central Conference going 6-8 against conference opponents. They return 10 girls, including four starters from last season.
Returners:
Jori Hajek (starter, senior, guard)
Joie Smith (junior, guard)
Bae Arnold (starter, senior, guard)
Jayda Hoefer (starter, senior, guard)
Rylie Satern (junior, guard)
Alexis Hansen (junior, guard)
Emily Zaugg (senior, forward)
Marissa Kaufman (junior, forward)
Kayle Shaner (senior, guard)
Kendal Clark (starter, senior, forward)
New varsity players:
Lauren Murray (transfer, senior, guard)
Kayla Gieber (sophomore, foward)
Reagan Lee (freshman, guard)
Not returning:
Deni McDaniel (unknown, senior, guard)
Mady Lange (graduated, forward)
Emily Knight (graduated, guard)
Frances Carlson (graduated, guard)
Lily Groat (unknown, senior, guard)
Humboldt is not only returning experienced but also impact players. Hajek is a scrappy defender who led the team with 4.6 steals per game. Heofer led the team last season in three point shooting, hitting her outside shots at a 33.3 percent clip. Arnold was right behind her teammate in three point shooting, hitting at a 31.5 percent clip. Clark was second on the team in scoring averaging eleven points a game and led the team in rebounds (8.1 per game) and blocking (1.6 per game).
Last year Humboldt was successful when the scoring was low. Defensively they shined at times but struggled against some of the top offensive teams (which is the trend for any team).
Head Coach Rodd Mooney says they will continue to be a defensive minded team this season. He feels like they have a good group that can get the job done on any given night defensively.
Offense is the biggest question for Humboldt going into this season. Last season the offense struggled to find consistency from game to game as they averaged 46.9 points per game (fifth in the NCC). They shot 36.8 percent from the field (fifth in the NCC), 24.5 percent from three (sixth NCC) and average 14.5 turnovers per game (fourth NCC).
Coach Mooney says the team plans to work to get good shots each night by working each other open. One thing about having a large group of returners is the girls have a grasp on the speed of the varsity game and the ideals of the team.
When the season starts things will look and sound different. As part of the states orders to help slow the spread of COVID-19 attendance will be limited. Each athlete will be allowed to have a total of two spectators attend and anyone attending will be required to wear a mask. Other mitigation guidelines can be found here.
Humboldt's season will officially begin with a road game against Gilbert who is ranked second in Iowa Class 4A.
Preseason Coaches Corner interview with Coach Rodd Mooney: