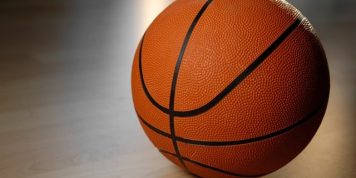 By: Donovan W. Mann – donovanm@977thebolt.com
Humboldt, IA – Humboldt High School girls basketball grabs first win of the season in the first attempt at home.
On Tuesday, Nov. 24, Humboldt Wildcat girls basketball hosted the Pocahontas Area High School Indians. It was a victory for Humboldt 69-54.
For Humbodlt they would take the advantage early as senior forward Kendal Clark quickly collected five points within the first two minutes. By the end of the first Humboldt led 15-7.
The advantage grew in the second quarter for the Wildcats. They would outscore their opponents 14-8 in the quarter to go up 29-15 at the half. Going into the locker room six Wildcats had at least one point including four of their starters.
In the third quarter Humboldt continued to surge. At one point during the middle goings of the period they would be up by as much as twenty but Pocahontas found a late surge to get within striking distance. The score was 47-33 at the end of three.
In the fourth quarter Pocahontas began to apply full court pressure which resulted in an unbalanced amount of Humboldt turnover. The Indians would get within two possessions during the period but foul trouble became problem. Three players ended up fouling out of the game for Pocahontas as the Wildcats grew their advantage again to win 69-54.
Humboldt was led offensively by two senior guards in Jori Hajek and Bae Arnold who each had 17 points. Clark recorded her first double-double of the season with 24 points and 10 rebounds. As a team the Wildcats shot 41.9 percent from the field including 50 percent from three point range.
A final stat report from the Humboldt girls basketball game against Pocahontas Area can be found on Varsity Bound.
For Humboldt this was their first win of the new season. Their record now sits at 1-1.
Up next for the Wildcats will be another home game as they host Manson-NW Webster on Dec. 1. Tip-off is scheduled for 6:15 pm. This game is part of a double header with the boys varsity team.