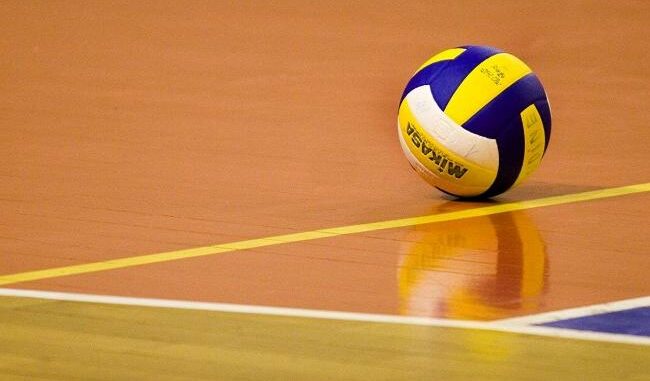 By: Donovan W. Mann – donovanm@977thebolt.com
Cedar Rapids, IA – Humboldt High School volleyball's season comes to a close during their first sat tournament appearance in program history.
On Monday, Nov. 2, the Humboldt Wildcats traveled to Cedar Rapids for their first state tournament appearance. As the eight seed the Wildcats faced top ranked Osage in the quarterfinals and fell three sets to none to the Green Devils.
Osage jumped out to the quick lead in the first set 9-3 forcing the first timeout by Humboldt. Humboldt managed to tied it up at 13 points each but Osage would find more momentum. The final score of set one was 25-16.
Humboldt looked a lot better in the second set of action. Multiple times the Wildcats would find themselves up by four points through the middle parts. However, Osage found momentum late and managed close the gap and take the lead near the 20 point mark and surge to the set win. The final score of set two was 25-20.
The third set was all Osage from start to finish. The Green Devils managed to get the early lead and not look back to close out the match. The final set score was 25-11 and the match ended with Osage winning 3-0.
Humboldt was led statistically by Kendal Clark. She had eleven kills on 30 attempts (.233 attack percentage with four errors). Jori Hajek led the defensive efforts with 13 digs. Deni McDaniel recorded 21 assists.
For Osage they had three hitters that got it going at different parts of the match. In the first set the primary attacker was Claudia Aschenbrenner who had six of her 12 kills in the first set. Paige Kisley was not quiet for any part of the set but managed to record five of her eleven kills in the final set. Danielle Johnson was active and consist for the Green Devils and recorded a match leading 13 kills.
The final stat report from Humboldt's Class 3A State Quarterfinal Match can be found here.
With the loss in the state tournament Humboldt's volleyball season will come to a close with a 33-4 record. For the Wildcats the 2020 season will be a special one where they won 30 plus wins for the third straight season (and four of the last five). It is also the first season ever that Humboldt volleyball made it to the state tournament.